There is a lot of content floating around the internet about the importance of building your email list. And, while it is important, it doesn't mean that you shouldn't continue to focus on growing your social media. People are constantly on social media now which makes it a valuable, free, and effective means of marketing.
However, getting people to move from your social media account over to your landing page isn't always easy—until now. Facebook Messenger has created a way for you to further your marketing efforts with your audience.
Through Messenger, you can deliver your content directly to the messaging app of your audience. Over a billion people are using Messenger every month and many of them are receiving alerts and notifications on their phones when a new message comes in.
Businesses that use Messenger find that their open rates and click through rates are far higher than they are when sending an email campaign.
While it all sounds wonderful you may be wondering how you are supposed to keep up with one more thing as a small business owner. Thanks to ManyChat you don't have to. The ManyChat chatbot is the biggest marketing trend of 2018, and it makes your marketing efforts as a small business owner easier than ever.
What is ManyChat?
ManyChat is a chatbot that works with Facebook Messenger. It will change the way that you market your business. While you will still use email, ManyChat will replace some of the work you were trying to accomplish through your email campaigns.
GET LEADS WITH FACEBOOK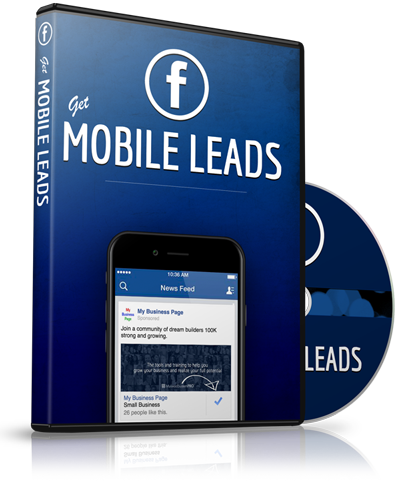 FREE TRAINING: 95 Min. Video Exposes how Anyone Can Get .25 Cent Leads for ANY Business with FB Mobile Ads Platform.
It allows you to create Sequences, which are similar to email campaigns. This allows your social media followers to opt-in to be contacted further by you without them ever having to leave Facebook.
There are two reasons that you will love ManyChat as a small business owner. The first reason is that it is FREE. There is a Pro option that you can subscribe to for $10 a month, but you can begin using this bot without paying a penny. Secondly, it is going to make your life easier.
You are probably running yourself ragged trying to keep up with all the pieces of your small business. A chatbot will automate some of the work that you have been trying to keep up with.
How ManyChat works
Once you are signed up with ManyChat you will create the initial opt-in message that will display when someone chooses to send you a message on Facebook Messenger. It can be as simple as saying, "Thanks for contacting [business name]!
We can't wait to get started helping you. We have a really cool tool that will let us get started right now. Are you ready?" When the person clicks on the "I'm ready" (or whatever option you create) then they have opted in and the conversation starts.
From there you can tailor your messages in an effort to get the people to sign up to be contacted through one of your sequences. This is an efficient way to help your prospects and customers get the information that they are looking for.
You can create as many sequences as you need to help address the concerns and questions of your target market. Setup is easy because ManyChat uses a drag and drop feature to create your messages.
Your audience
There is a section in ManyChat that allows you to view your entire audience. You can see each person that has signed up for any of your sequences and those that you are currently chatting with. From this section on the Dashboard, you are able to continue your conversation with them or look at each individual person's information.
GET FACEBOOK MOBILE LEADS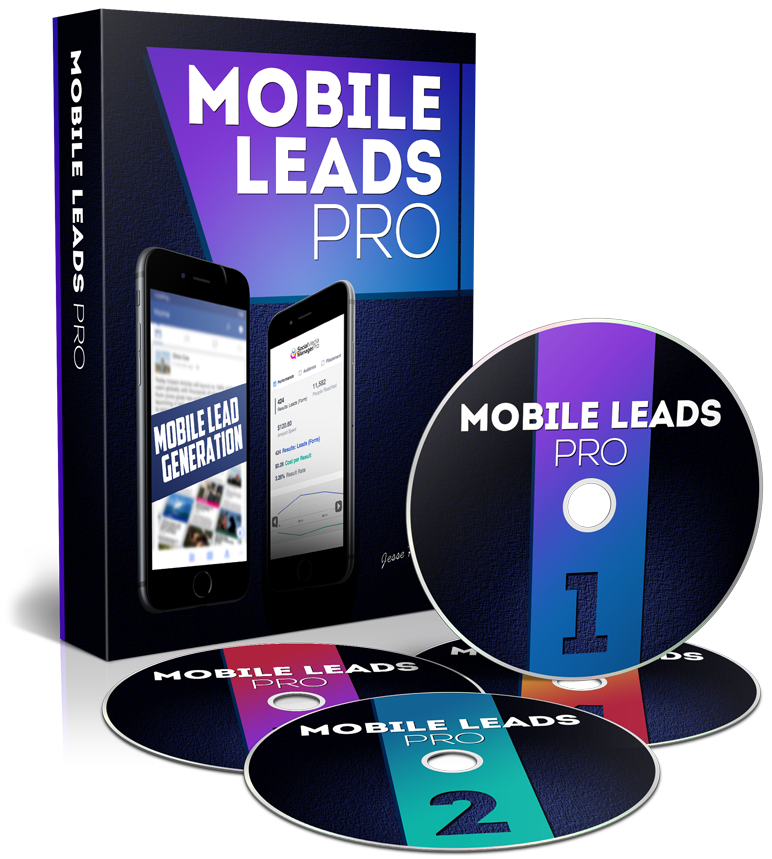 GOT LEADS? Proven Formula to Grow YOUR Business FAST with Low Cost Leads Using FaceBook MOBILE Lead Generation Ads
This will allow you to add or delete them from different sequences and even update their information on the best time to contact them.
You can sort your audience by many different options and even tag them in order to group them better.
Livechat 
While ManyChat is a chatbot to make getting your customers the right information fast and easy it still allows you to directly communicate with them. Through the Livechat section, you can manage the conversations that are taking place.  You can see the status of each conversation and know what is happening at any given moment.
Additional controls
As your business grows you can hand over some of these controls to another member of your team. Through ManyChat you have the ability to set up others up as admins, giving them access to your conversations and audience.
These people don't have to be admins on your Facebook page in order to access the Messenger abilities through ManyChat, but it will not allow them to create posts or manage your Facebook page in any way.
The best benefits of ManyChat
ManyChat allows you to continue the conversation with your followers without having to move them over to your website. Instead of needing to push them to a landing page or getting them to sign up on your email list to continue reaching out to them, you can continue to build the relationship through Facebook.
People are receiving notifications on their phones now when they receive messages on Facebook Messenger. This means your information is getting noticed by your prospect quickly. ManyChat has found that messages have an 80 percent read rate, which is much higher than any email campaign is going to have.
You can transform the marketing efforts in your business in 2018 with the use of ManyChat. It is still a newer tool that many businesses are not taking advantage of. If you start utilizing this tool with your business now, you will be ahead of your competition, giving your business the upper hand.
Are you using any chat boot? Share your experiences with us in comments!
Yours,
Alexandra
P.S. You must watch this FREE Messenger marketing & Manychat campaign!
Comments
comments