There are a lot of questions that come along with starting and running your own business. The obstacles and struggles can feel overwhelming for many women, but they don't need to. It is possible for you to start and run a business that you love. Here are some of the biggest challenges along with ideas on how to overcome them.
Challenge #1 – Balancing work life and home life
While this is a struggle that both men and women face, women entrepreneur tend to struggle with it more. The woman of the house tends to be the one that runs the household. So, when you are running a business and the house it can be overwhelming.
Not only are you balancing your business books and customer calls, but you are also balancing packing school lunches and dinner prep. Without proper scheduling and setting strong boundaries female entrepreneurs find themselves working from sun up to sun down.
How to overcome it
When someone employs you it's easy to walk away from your work at the end of your workday. When you own your own business, no matter how big or small it is, your work will follow you home. Or, you may even work from your house which can make this struggle more complicating.
To find balance in your life it is important that you set work hours for yourself. If you are just starting out in getting your business off the ground, you may have to set several hours that you aren't working instead of the hours that you are. Then, follow through.
Another way to obtain work-life balance is to be present in the moment. If you are working really focus on your work. Do not think about problems at home or what things you need to pick up from the store on your way back home from a client's house.
When you are at home spending time with your family do not continue to check your phone or computer. If you have specified time away from your business for your family, then do not allow work to pull you away for that time period.
Make sure to set aside time for relaxing and enjoying your hobbies. There is nothing that will steal your joy faster than experiencing burn out in your business.
Challenge #2 – Fear of failure
It has been found that fear of failure is the largest concern for female entrepreneurs. We feel the struggle to succeed and prove ourselves. The fear of failure can paralyze us from taking the steps that we need to to find success in business.
We fear what others will say if we fail, how we will feel about ourselves, and how we will keep the bills paid. Many women struggle with feeling "good enough" or like they measure up to others, which only magnifies the fear of failing.
When it feels like everything is riding on the success of your business it can be overwhelming to overcome.
How to overcome it
The first step is to change your thinking about failure. Experiencing failure does not mean you are a failure. In fact, if you look at the most successful businessmen and women in the world they usually have a trail of failures behind them.
Walt Disney failed at a business and declared bankruptcy before building the Disney empire. Milton Hershey failed at multiple businesses before finally getting it right with the Hershey Chocolate Company.
J.K. Rowling is famous for writing Harry Potter, but she was rejected 12 times before finally finding someone to publish her work. The list goes on and on, but the lesson is always the same. You need to use failure to spur you on towards success.
Stop looking at failure as an end all outcome. Instead, failure is something to be embraced, learned from, and used to make changes to continue moving forward.
Challenge #3 – Building a network
A strong network is important for growing a business. Having the right connections can help you grow your business in ways that you wouldn't be able to otherwise. However, women in business struggle with building a network compared with men.
Part of this is due to the fact that there are more men in the business. Depending on the city that you live in you may struggle to find women to connect with and bounce ideas off.
Another reason that networking can be more complicated for women is due to scheduling. Many in-person networking events take place in the evening after work. These can be difficult to attend when your family is at home waiting for you.
RECRUIT MORE - EARN MORE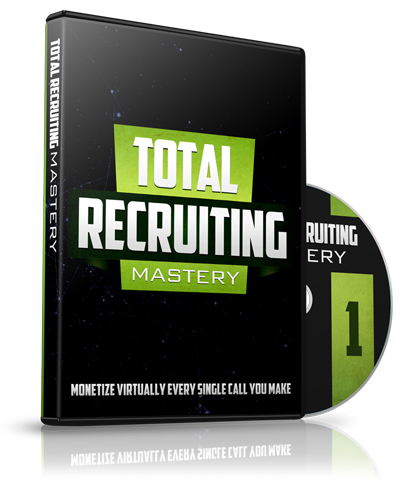 FREE Training: How a 7-Figure Earner made his first $100,019.32 with his Online Business - Prospecting Secrets Revealed!
How to overcome it
First, don't be afraid to attend networking events when you can. Most people feel awkward at these events. When you attend have a strategy of what you want to accomplish by attending. Think about who you want to connect with.
Then, once you introduce yourself start asking questions. People love to talk about themselves and if you ask how you can help them in their business there is a good chance they will do the same for you.
Secondly, take advantage of the internet. There are plenty of ways to network with other business owners on platforms like Facebook, LinkedIn, and Alignable, among others. Look for ways to connect with other businesses in your area and other female entrepreneurs.
Challenge #4 – Figuring it all out
One of the largest challenges that women who are new to entrepreneurship struggle with is figuring out all the details. There are so many questions when you are starting and running a business. Most new business owners don't have the budget to hire an entire staff which means all the roles fall on the owner.
As the owner, you are responsible for sales, marketing, customer service, accounting, and figuring out all the steps to legally establish your business. How do you get your idea turned into a profitable business? Overwhelm is an understatement.
How to overcome it
The best way to overcome this is to do your research and learn from those that have walked the path before you. You aren't naturally going to know how to establish a business on your own. That's perfectly normal and it's ok. Utilize resources that will walk you through the process.
If you are ready to start your journey towards being your own boss and loving what you do I have a solution for you. I took more than 15 years of business experience and put it into a book to help make the process easier for other women that want to start and run their own business.
Being Your Own Boss: How to Start Up a Business will walk you through the process and answer all the questions that have been rolling around in your head. Get started today to achieve your business dreams.
Yours,
Alexandra
P.S. Will you join me on Wednesday at this FREE live training?  
Comments
comments