For businesswomen like you, it is all about creating win-win situations where you give your customers something they desire in return for getting something you desire! Such a situation is not created all the time and either you or your customer is going to leave the business place feeling dissatisfied.
The key to creating a win-win situation every single time is to learn the art of negotiation! As a woman entrepreneur, you must learn how to negotiate in a manner that creates win-win situations where you, your business and your customers, are at an equal benefit.
Reduce Time to Transaction
In the fast paced environment we are living today, the first thing you must understand as a woman entrepreneur is that your customer is worried about how long it will take to conduct a transaction with you. Mostly, customers want to get-in and get-out with the best buying option as soon as possible because they have other things to do.
So the trick here is that you must simplify and shorten the time is takes for your business to understand your customers need and translate it into a product or service your business offers. If you are at a conference, where you see potential buyers, jump in, recognize the opportunity, show the potential customer your solution, and make the deal.
Be Open
When approaching a potential customer, let them know why you are approaching them. If your potential customer does not know you, you could end up spending half an hour trying to convince them about your product or service only to find out in the end that they are not interested.
It will be a big waste of yours and their time, and also you may end up ruining your impression by having wasted your potential customers' time. The best way to approach such a situation is to let your customer know what product or service you are offering and then continue with the negotiation if they are interested.
It is mostly about Price
Money is one of the major determinants in a business transaction and regardless of what offers you make during your negotiation, your customer is going to base their final decision on the price of your product or service.
As a woman entrepreneur, you do not want to make an entire presentation of your product or service only to get denied because your customer cannot afford your offering. So make sure you discuss the pricing in the introduction of your negotiation so you have that out of the way.
Once your customer is satisfied with the price, the success of your negotiation depends upon the way you make the offer!
GET LEADS WITH FACEBOOK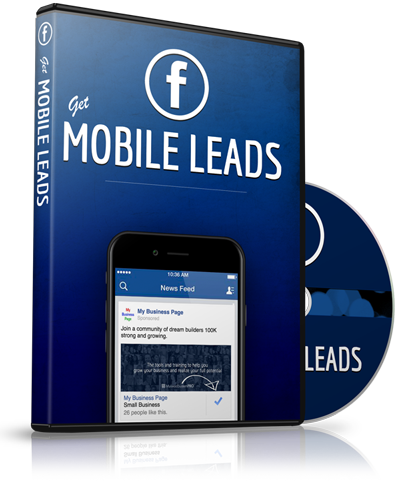 FREE TRAINING: 95 Min. Video Exposes how Anyone Can Get .25 Cent Leads for ANY Business with FB Mobile Ads Platform.
Keep Checking
Do not overdo your negotiation! At times, the quality of the product or service you are offering is convincing enough or the customer's need is pressing enough for them to have decided soon in the negotiation that they will do business with you.
If you continue with the negotiation, you may put them off and end up ruining the deal so keep checking with your customers during negotiations if they have decided to make the deal and only continue if they require further convincing!
The more negotiations you are in, the more you learn and the better you become at negotiating. As a woman entrepreneur, your passion for your business and the products and/or services you offer are the main driving force, source of excitement and energy in your negotiations!
Have you any tips on how to become a better negotiator? Share them with us in the comments. I'd love to hear from you!
Yours,
Alexandra
P.S. Will you join me on Wednesday at this FREE live training?  
Comments
comments