Marketing is an important block in any business and it hugely influences the success or failure of your business. It only depends on how well you understand the importance of marketing and how efficiently you manage the marketing plans. Incompetently made marketing strategies can cause your business to sink before it sails.
You will only be careful about your marketing plans when you clearly know about the importance of marketing in your business and how greatly it can shape the success or failure of any business.
Why Should You Be More Levelheaded While Making Marketing Strategies?
The answer to that query can be figured out very easily by knowing these facts:
Marketing Is Responsible For Most of Your Sales
Marketing makes your brand visible to people, it makes an impact on customer's mind, it persuades visitors to become customers. There are so many different ways in which marketing brings customers, for example, through social websites, through referrals and a lot more.
Marketing Establishes the Status of Your Brand
The type of marketing style you choose for promoting your brand establishes a status of your brand among the people. Any successful businessperson surely knows the value of the status of a brand when it comes to maintaining a good reputation among your competitors and market.
Provides You Loyal Customers through Referrals
As people get attracted to your brand because of the captivating marketing tricks and when they start to trust your brand then they also refer it to their friends and relatives. In a way, marketing also provides you a free advertising service that is done for you by your customers who love your brand.
Believe it or not, but The Wharton School of Business conducted a study which revealed that people who become referral customers to your brand, tend to remain more loyal than your other customers.
FREE TRAINING + PDF DOWNLOAD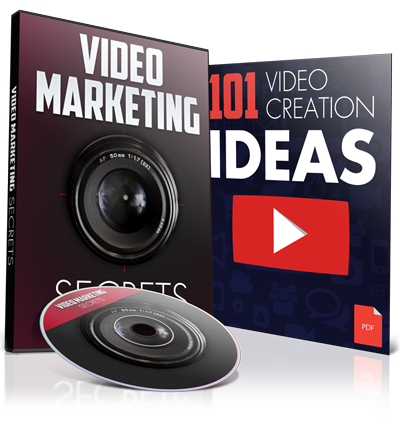 ATTENTION VIDEO MARKETERS: Get More Views, Subscribers, and Leads with YOUR Videos (and rank on Google Page 1)
Makes Your Brand a Reliable Choice for Your Customers
You must have seen many advertisements on your TV screens that show happy families, a group of friends, or a happy couple; do you ever wonder why do they make such advertisements?
The answer to that is simple; they want to give you a feeling of trust and reliability whenever you think about their brand. You can clearly see now that marketing plays a very important role in making your customers devoted to your brand.
I suppose that these facts will be convincing enough for you to accept the importance of marketing when it comes to the success of your business. Do remember that to be successful in making the correct marketing choices, you should know the mistakes that incompetent businesspersons do and use their mistakes wisely to learn lessons from them.
Top 10 Marketing Mistakes
Mistake # 01: Making Your Brand Full Of Yourself
When all your plans and actions are centered on your expectations and not according to the expectations of your customers then this only results in loss of customers and loss of customer means loss of sales and loss of sales mean the beginning of financial nightmares for your business.
How to Avoid:
Remember that no matter how passionate you are about putting your own imaginations and visions into your business, but eventually, business is all about satisfying your customers. Try to identify the demands of your customers and try to modify your brand according to their needs, expectations and be keen on giving importance to your customers, and show them that their opinions matter to you.
Mistake # 02: Not Keeping the Promises That Your Brand Makes With Your Customers through Marketing
We know that you are an expert at making your products and you most probably think that customers do not know about these products better than you do and they would not notice if you break those promises that you made to them in order to promote your services and products, well it is time to wake up!
Customers of 21st century are far cleverer than you can anticipate and when it comes to spending their money, they take notice of so many little details and points. When you are not loyal to your brand's commitments then customers stop trusting you because they quickly notice if your product matches up with the quality that you have sworn to provide them or not.
How to Avoid:
The best thing to do is to avoid making too literal promises and only commit to what you can deliver.
Mistake # 03: Dreaming that Your Brand Is Ideal For Every Customer
Yes, this is called living in a dream when you expect everyone to buy your products! When you go with this approach in mind that your product is best for every customer, then you have put your business in a troubled situation already. Without identifying your target customer, you can never do successful marketing and you will not be able to attract customers.
How to Avoid:
Identify your target customer, who will get attracted to your brand easily, or transform your services according to the needs and expectations of your aimed customer. When you will have selected your target customer then you will clearly know what amendments and additions you need to make.
Mistake # 04: Making Unmanageable Number of Pages on Too Many Social Websites
Being visible and prominent on social networks is a great marketing strategy but the problem occurs when you make pages on too many social websites and you do not have enough time to manage all those pages. This gives an impression that you are not an up to date brand and it dilutes your presence in the market as people begin to doubt your brand.
How to Avoid:
Quality is much more important than quantity when it comes to online marketing. If you have one page that you manage very efficiently and it has all those key components to make it an ideal choice for search engines than do not put too much on your plate. Give yourself only those tasks that you know you can proficiently and timely manage.
PROFIT FAST WITH FB ADS!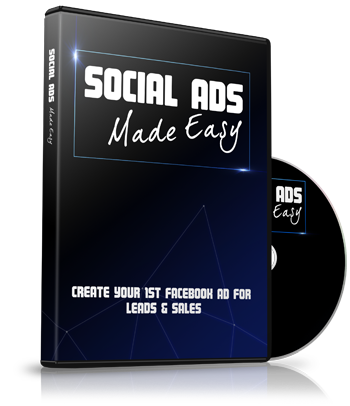 Simple 3-Step Formula to Create Your 1st FB Engagement Ad - Get Red-Hot Targeted Prospects INSTANTLY for YOUR Business!
Mistake # 05: Keeping Small Share of Budget for Marketing Activities
Marketing creates the very first impression of your brand among competitors and your potential customers. Marketing builds your brand's identity and makes you visible in the market, so spending too low on marketing is a huge mistake.
If you are going to hesitate to spend in this department in the initial few years, then you are unquestionably going to impair your business. You will have no compelling presence in the market and people would not know that your brand ever existed.
How to Avoid:
Spending on marketing is an advantageous way to succeed when you need to make a prominent entrance in the market, it is responsible for creating the first impression among people that are your potential future customers so do not hesitate to spend in this department, but still, spend wisely.
Mistake # 06: Making Your Websites Complicated
Sometimes businesses use too much of graphics and designing on their website that makes it a total mess. By putting too much of complicated animations and graphics, you literally create a chance to lose potential customers.
When a person visits your websites, it is not necessary that he would have new versions of software on his computer or he will have an updated version of adobe reader. If your website will not properly open or will not open in time, then most probably he will move on to another less complicated alternate or if he stays then most probably, he will not be interested in visiting your website again.
How to Avoid:
Do not just focus on complicated things; also put compelling texts on your website.
Mistake # 07: Trying To Be Too Unique
Sometimes people tend to go too much beyond limits just in hope of becoming unique but it does not work every time, sometimes what you need is very simple and direct. If your marketing activities are too tricky to understand then forget that people are going to engage with your brand for long.
Though, it is believed  that unique advertisements tend to keep audience engaged longer but do not forget that if you are going to be too unique then your marketing activities might not be very appealing as they would lack what they need most, and that is "your target concept/your idea/ your persuasive point".
When your marketing will not be competent enough to persuade customers then how are you going to expect people to be convinced to become your customers?
How to Avoid:
Think about your target customer and focus on delivering your message in the most convincing way possible, do not just opt for being unique all the time, your message should be your first priority.
Mistake # 08: Not Updating Your Marketing Plan
Marketing plan is the first step towards achieving successful marketing results but one important responsibility comes with marketing plans, the responsibility of keeping your plan up to date. When you do not make a record of your failures or your achievements then you do not have any material from which you can learn, for better future results.
How to Avoid:
Marketing plan is not a constant document, it changes along your business journey, as you learn more and more about your target customer, your product, your capabilities and your weaknesses, so do not just consider your job done once you have made a marketing plan, you always need to keep it up to date in accordance with your business requirements.
Mistake # 09: Thinking That People Are Desperate To Read Your Blog
Please! You need to stop thinking that way, no one has that much of spare time to desperately read your blog all the time, it is your job to make that blog interesting enough to attract target customers; you need to make your blog more about your customers and less about yourself.
How to Avoid:
Focus more on the benefits that your customers will get if they choose your brand and use compelling stories to attract more traffic to your page.
Mistake # 10: Not Paying Attention to the Reviews and Comments
I will say this repeatedly, a business is more about your customers. It is impossible that everyone is going to be happy with your services because some people have different tastes and expectations than other people. If you will not be able to answer sensibly to the reviews and comments made by people, then this would create an impression that your brand is self-absorbed and it does not care about its customers.
How to Avoid:
Always keep yourself prepared to take criticism in a constructive way, it is your responsibility to win the trust of your customers, to make them believe that your brand does have the capacity and will to improve and you truly pay importance to your customer's needs and comments.
Do you know about some others marketing mistakes? Share them with us in comments!
Yours,
Alexandra
P.S. Have you seen this free super powerful marketing training?
Comments
comments